video-book & activities
featuring "kids & covid questions" and activities teaching about emotions
children's Books
teaching children emotional coping skills & social skills
the anti-bullying project
Kindergarten to grade 5 (activities)
Some things are going well at Central School, but other things are not going so well. Hailey has overheard the boys talking about bullying a boy who has a disability, and she is upset, but unsure what to do.
75 pages of activities and worksheets are included in addition to the story. Permission is given to photocopy worksheets for educational/classroom use.
why is skin color different?
Kindergarten to grade 3
When two new girls show up at Central, some of the class is convinced that one of them was really adopted. How can the class solve this new mystery?
This book addresses how different skin tones originated, how skin tone is primarily influenced today, and what nationality and ethnicity are in terms of personal identity.
I Kicked the Ball in Gym Class
Self Esteem & Being Different
Preschool to Grade 3
Feeling different can be tough…especially in a school where some kids think that being different is weird.
Surviving gym class without a catastrophe can be even more of a challenge, especially when the class lunches are on the line!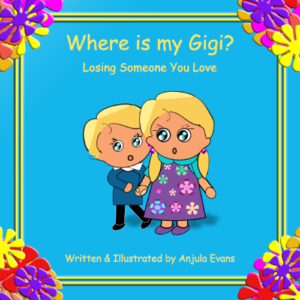 Where is My Gigi?
Losing Someone You Love
Preschool to Grade 2
When Gigi disappears, we can't find her anywhere! Losing a loved one comes in many forms. It can be temporary because of a move or another type of separation, or can be a permanent loss.
The Super-Hero Survival Guide
For Reluctant Readers
Preschool to Adult
This is a fun one for bedtime stories, since the humor is geared towards both children and adults.
Written in comic-style, it appeals to some children who are reluctant to read traditional books.
FREE MATERIALS
free pdf book, worksheets, and posters for educational use
If you have ideas for free resources you would like to see in the future, please send us an email at info@anjulaevans.com
novels
for young adults and adults
VIDEO TRAILERS OF NOVELS
*New Release!* Marked Exchange – Adult Shifter Romance (2021)
Antares Trap – Young Adult Sci-Fi (2019)
COVID ICU – Adult Romantic Mystery (2020)
antares trap
ages 15+ sci-fi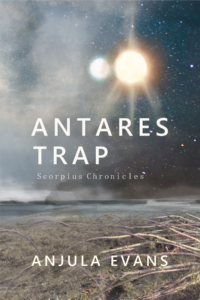 It was supposed to be a simple assignment…
However, young Governor Reagan Vasilios uncovers something others want to stay hidden at all costs.
Corruption is spreading like a virus throughout the Antares system, pushing some down a slippery slope and others into a pit of annihilation. Reagan is faced with a decision: Stand up to corruption, or look the other way.
But his actions have dire consequences and a new dictatorship arises. War looms. Reagan is living on the edge not knowing that a deeper force is driving events. As democracy fragments, the balance of power shifts, and freedom becomes fragile.
Unexpectedly Reagan discovers a life form different than anything he has encountered before: Will it bring death to all in its path, or hold the key to the future?
Available at:
COVID ICU
ADULT romantic mystery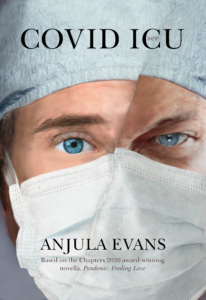 Brought together during the worst global disaster of the century, Karly and Clay are part of the final defense that stands between life and death. As doctors persevering in the COVID Intensive Care Unit, lives hang in the balance, including their own. But the virus isn't the only unseen adversary stalking them—an ominous presence overshadows their every move.
Then Karly vanishes from the hospital, and the investigation ties Clay to her disappearance. Time is ticking by as Karly is locked in a battle for her life—a struggle to hold on to her sense of self as it's forcefully wrenched away. Will Karly and Clay prevail over the demons from their past, or will Karly be lost forever?
Available at:
marked exchange
adult shifter romance
In her quest to find her missing sister, Darla is thrown into the world of shape-shifters, humans who can shift into animal form, and their strange customs.
When she unexpectedly becomes the trophy in an arena fight, Darla looks on as one shifter battles for her freedom. He may win her as a reward, but can he also win her love?
Darla questions his motives, just as she questions her own feelings for him. Is there a future for them together, or will she end up as part of a marked exchange?
Available at:
Amazon Associate – Clicking on my links to Amazon may give me a commission