the story
Have you ever wondered what you need to know to become a REAL super-hero?
This comic-style book will show you how to pick a cool name and a safe outfit to wear. Discover why teamwork is important, and why it's important to treat others nicely.
At the end of the book, you'll get to practice everything you've learned about cooperating with other super-heroes in a fun game!
This is a fun book for kids and parents to read together, since there is humor on both levels throughout the book.
activities
At the end of this book is a cooperative game, using dice and the book. Instead of working competitively, the players work cooperatively to role-play the scenario they've rolled.
As well as being a role-play, the game provides an opening to talk about social interactions that children have during their play with others.
Paperback and hardcover versions are available at:
see inside this book
the super-hero survival guide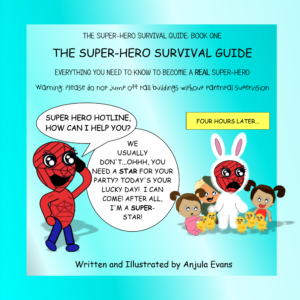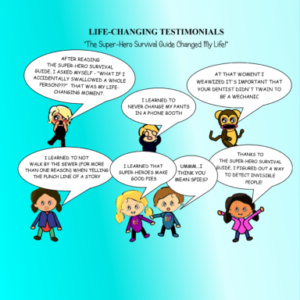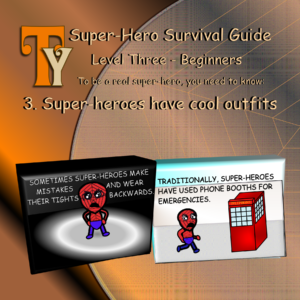 Amazon Affiliate – Clicking on my links to Amazon may give me a commission