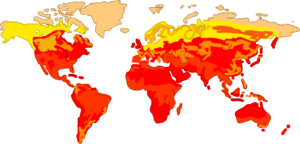 the story
When two new girls show up at Central, some of the class is convinced that one of them was really adopted. How can the class solve this new mystery?
This story was inspired by the April 2018 issue of National Geographic, about the twins Millie & Marcia Biggs, who were featured due to the stunning differences in their skin colors. The book starts with the question in mind, "What if these two girls suddenly transferred into Central?"
This book addresses how different skin tones originated, how skin tone is primarily influenced today, and what nationality and ethnicity are in terms of personal identity.
activities
There is an activity for children that replaces the traditional "family tree", and coincides with today's diverse family unit and support system. It's purpose is to help children feel comfortable with their own unique identity, whether they are in a "traditional" family unit, blended family, are adopted, in foster care, or in any other situation.
This is the sequel to "The Anti-Bullying Project", but can also be read as a stand alone.
Paperback and hardcover versions are available at:
see inside this book
why is skin color different?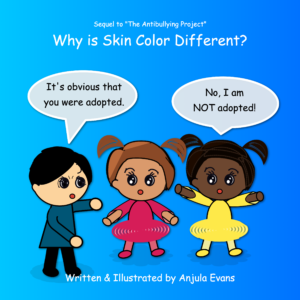 Amazon Affiliate – Clicking on my links to Amazon may give me a commission